Kawasaki KX250 2022
£7,999.00
Model Description
Kawasaki KX250 2022
The Kawasaki KX250 motorcycle is the championship-proven machine we built so you can be next. Be the next champion. Be the next hero. Be the next legend. Be the next trailblazer for an entire generation of greatness. On the KX250, your time is now. Featuring: new more powerful 249cc 4-stroke engine, new coned disc-spring hydraulic clutch, new electric start, and new slim aluminum perimeter frame.
Colour option - Lime Green £7,999
Kawasaki KX250 2022 Hydraulic Clutch
Like the KX450, a hydraulic clutch offers a more direct feel and lighter lever action. Less play as the clutch heats up during heavy use results in a more consistent feeling.
Slim, Ergonomic Bodywork
All-new KX450-style bodywork features long, smooth surfaces and a flatter tank-seat line designed to facilitate rider movement and control.
Renthal Fatbar
Factory-style ø28.6 mm Renthal aluminium Fatbar, a popular aftermarket part, is now a standard feature. The thicker handlebar helps reduce vibration and shocks transmitted to the rider, while the new grip position (19 mm lower, 8 mm closer) helps put the rider in a position that makes it easier to weight the front wheel.
Electric Start
An electric start makes restarting the engine as easy as pushing a button.
Even More Powerful Engine
Additional engine updates increase the peak power of the already powerful engine by approximately 1.0 kW (1.4 PS). Rev limit increases a further 350 min-1.
Fine-Tuned Suspension and Brake Components
Updated suspension settings contribute to increased bump absorption and traction, while minor brake component revisions enhance controllability.
Lightweight Aluminium Perimeter Frame
The
KX450
-based frame (an evolution of the current design) and
KX450
swingarm offer improved handling and increased rear wheel traction.
SEO by WebsFlow.co.uk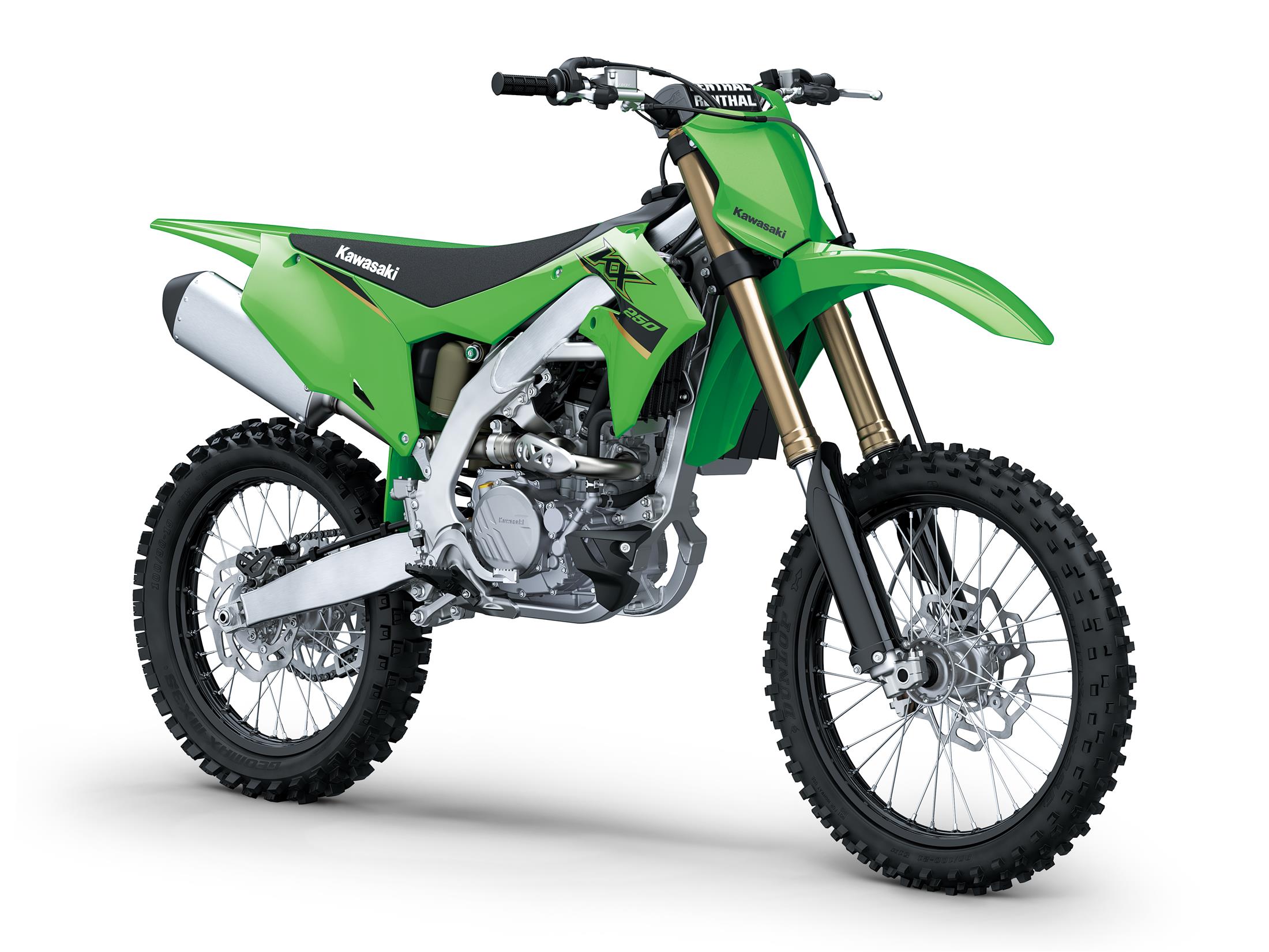 Brand Name
Product Name
Price
Product Availability